Help Hair Vitamins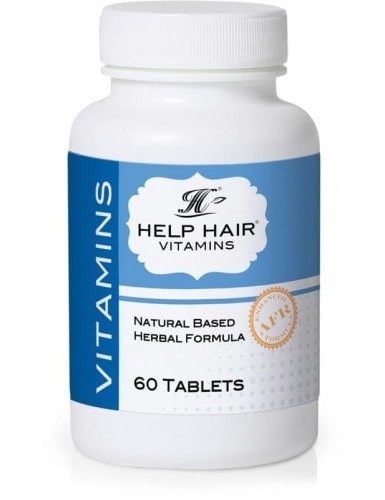 Help Hair Vitamins are developed with the proper ratio of essential vitamins for hair. Our vitamins have B vitamins, including Biotin, B12 essential for hair shaft and the hair root.
The vitamins also include Zinc and Iodine to maintain healthy, shiny hair and provide the proper nutrients your hair needs to maintain a well balanced daily supply.
These vitamins for hair loss promote healthy hair with B5 and give you the longest, fullest and fastest possible hair growth.
Nourish your hair from within with Help Hair vitamins. Help Hair vitamins promote healthy hair growth Biotin and will help not only your  hair but  skin, and fingernails. 
Lack of essential hair loss vitamins in your diet influences your health & emotional well-being. Hair Vitamins are critical for healthy hair growth. 
By understanding your hair loss you will have a better idea as to supplements and foods that can aggravate your hair loss. Our excellent vitamin blend, with our nourishing shampoos and conditioners, can replenish damage from  hair styling, color, perms, drying, heat and brushing which  deplete the hair. Your diet has vitamins but are probably not giving your hair what it needs to grow healthy, full  and vibrant. Healthy hair needs the B vitamins, amino acids and specific minerals for protein synthesis.
Help Hair Vitamins are tailored especially to provide these nutrients to your hair. Best of all, there are no negative side effects and Help Hair™ Vitamins are great for skin and fingernails. In fact you will notice strong nail growth in 4-6 weeks.
Ostrzeżenie
Foreign shipping

in your European Union company PLN 80

outside the European Union PLN 90

Please contact me by phone before the payment