Rescue MD Help Shampoo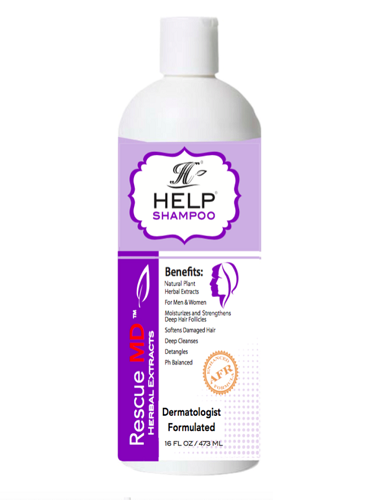 Formulated to promote hair growth and manage damaged hair.
Natural herbal plant extracts
Moisturises and strengthens deep hair follicles
Softens damaged hair
Deep cleanses
Detangles
Balanced
Suitable for Men & Women
Description
Rescue MD Shampoo is formulated to promote hair growth and manage damaged hair. Help Rescue MD Shampoo works by adding moisture and strengthening deep inside each hair follicle. Rescue MD is the perfect shampoo for you if you have thin or damaged hair.
Capsicum Annuum (Cayenne) Extract is a key ingredient in the Rescue MD Shampoo for promoting hair growth. Capsicum stimulates skin cells to increase the blood circulation to the area. The increased blood flow will increase the nutrient and oxygen supplies for the cells at the base of each hair follicle.
Peppermint also works in the same way as Capsicum and increases the blood circulation to the scalp. The effect of the Peppermint can sometimes be felt with a tingling sensation on the scalp.
Ostrzeżenie
Foreign shipping

in your European Union company PLN 80

outside the European Union PLN 90

Please contact me by phone before the payment